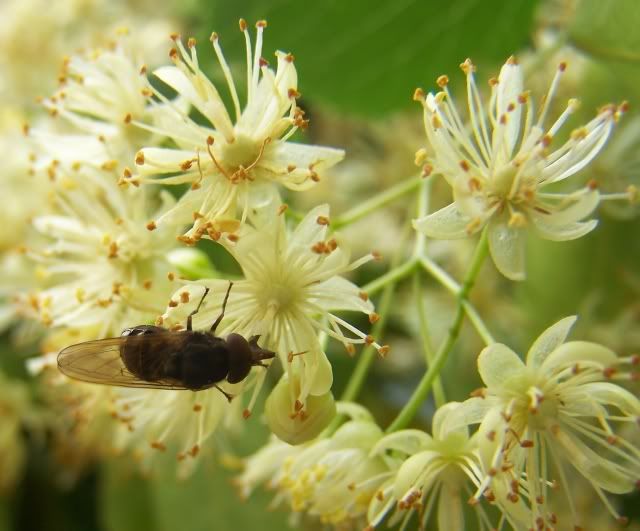 I went out this morning to stalk some Goldfinches that had been eluding me, and didn't quite get close enough to take a good photo of them, but did get some photos of a weird fly that had a translucent abdomen (first two photos), a copper-colored spider on a fence rail, and my American Goldfinches were very wary of me, so I was only able to get these two shots at extreme range (for my Kodak Z710, anyway) before calling it an expedition and heading back.



I plan on trying for some bees this afternoon...


Fly with a translucent abdomen
The Copper Spider
A male American Goldfinch
A female American Goldfinch
I had the flash on, and had to play with the brightness and contrast to get the last photo to come out close to right...