Here are a few more photos...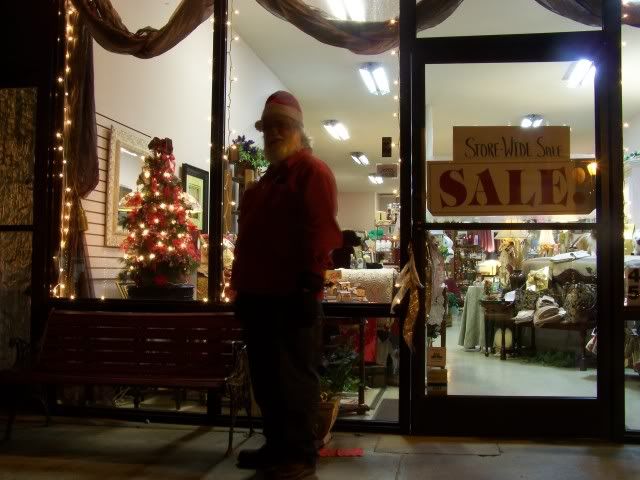 One of Santa's Agents notes whether I am naughty or nice!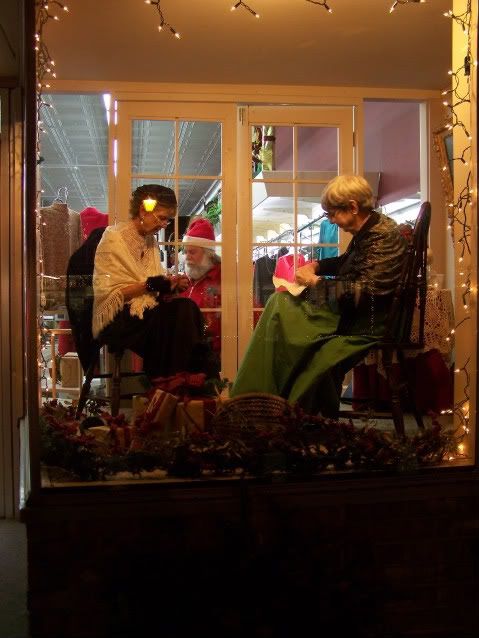 Women at Work in a Window.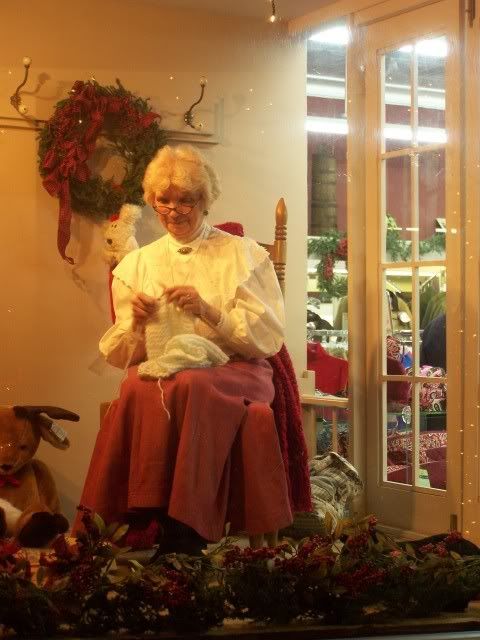 Another woman in a window!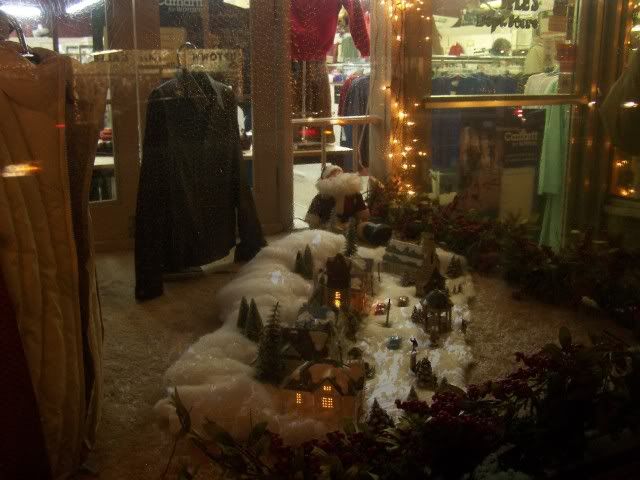 Snowy scene in a window.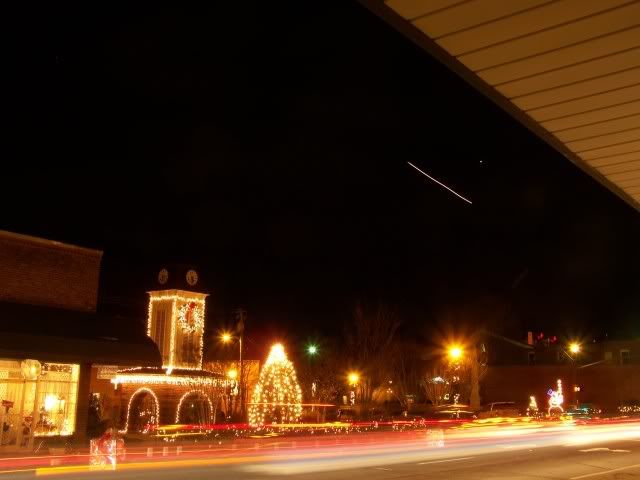 Wide shot of clock tower with helicopter flying overhead.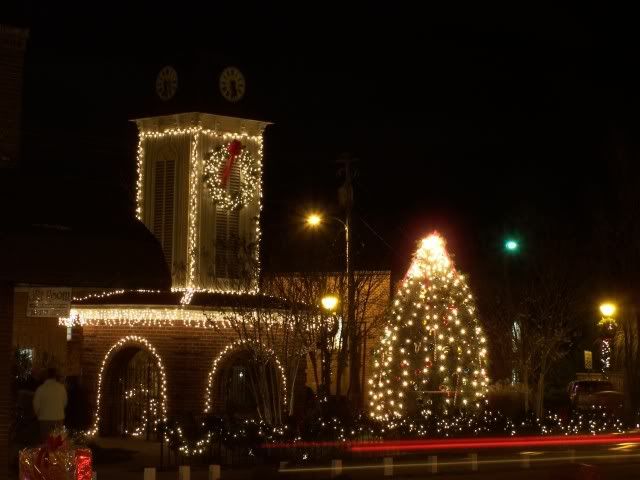 Close up of Clock Tower and Town Christmas Tree.