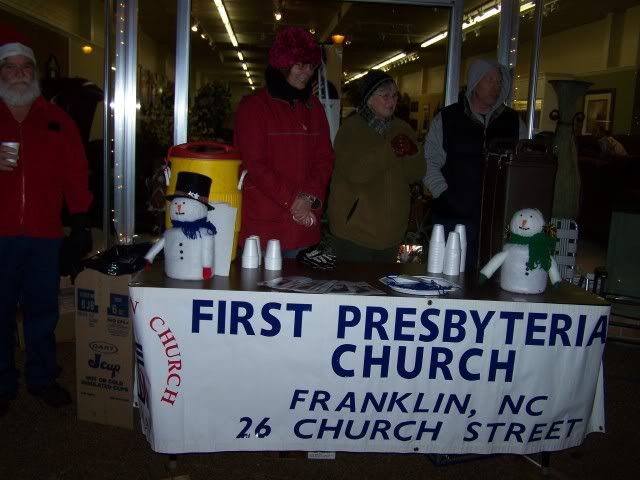 The
First Presbyterian Church
was there providing free hot beverages for the people enjoying the event.

And now, for the bad news...I neglected to note what windows were in what business establishments despite carrying a notebook for that very purpose! So, I hope you will accept my apologies for my forgetfulness.

Here are a few photos offered without commentary...except

squee

!