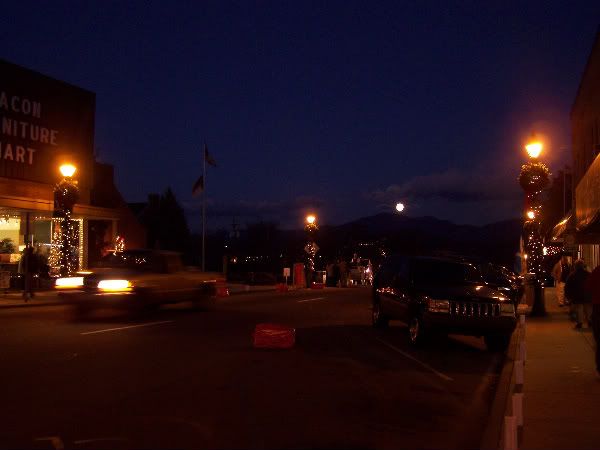 I went to the Window Wonderland event in downtown Franklin, and had a very good, if chilly, time. I hope that weather meant more people actually went inside the various business that were participating...I know I did. The Cappuccino at the

Main Street Coffee & Tea

kept me warmer than I would have otherwise been during my three hour photographic excursion.
I'll be posting the photos throughout the day today (if my Verizon DSL Internet connection holds out).