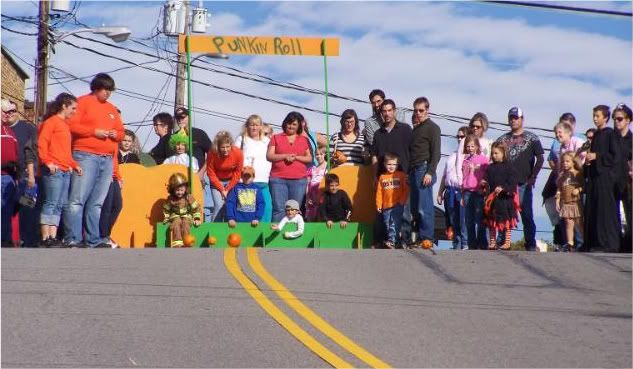 Contestants at the Pumpkin Roll in Franklin, NC
The Pumpkinfest and World Famous Pumpkin Roll was held Saturday in Franklin, NC and here is a taste of the fun from the Pumpkin Roll.

I'm sorry there aren't more still photos of pumpkins hitting people, but I dropped and broke my Kodak Z710 during the event and broke it.
I think I have enough footage for either one or two more videos, and I'll put out tomorrow and one the day after that.