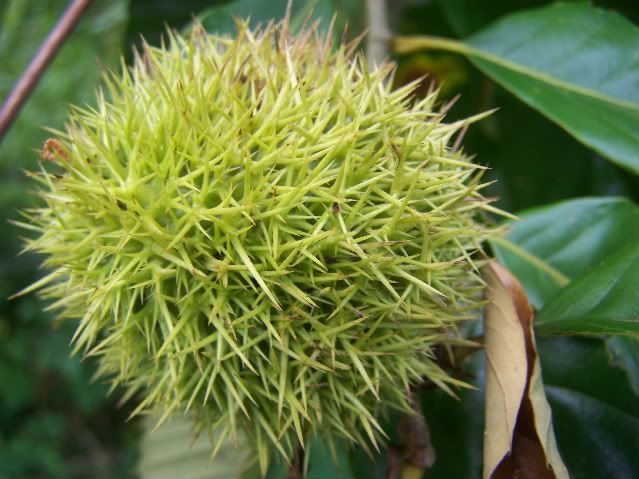 It's that time of year again, when the Chestnuts start dropping from the trees. I usually manage to get about a 5 gallon bucket full from the trees as I compete with the squirrels for my share of the crop. Here are a few photos I took in my yard this afternoon...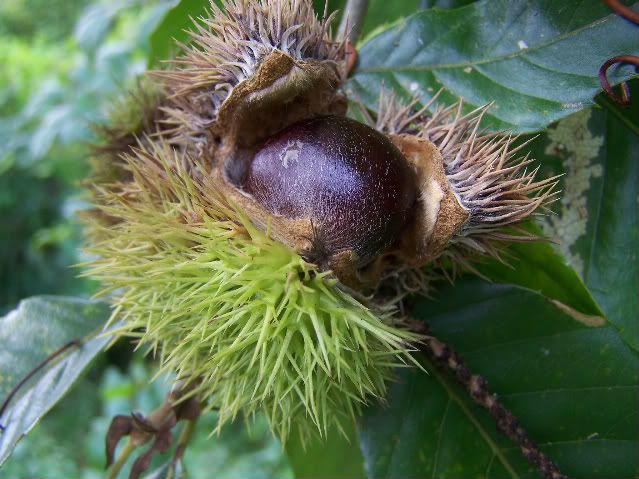 Sometimes, the chestnuts are obliging, and the very prickly protective shell will pop open will it is still attached to the tree and the nut will fall to the ground.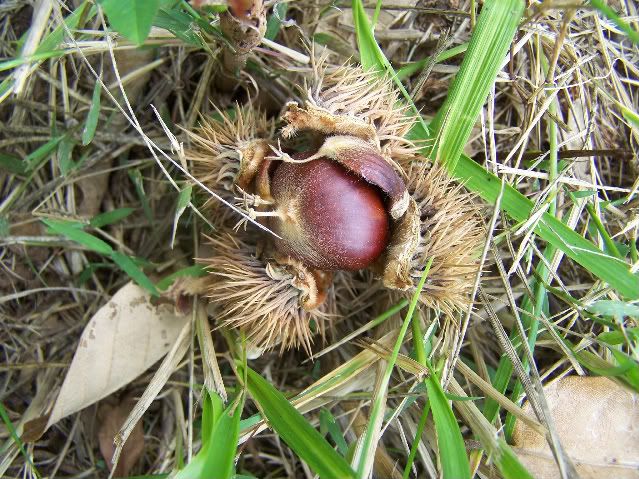 Sometimes, not.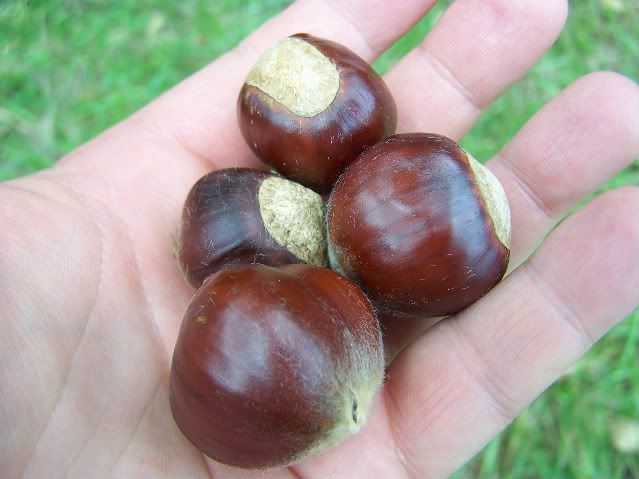 Either way, if you've a pocket knife handy, you can liberate a handful in no time.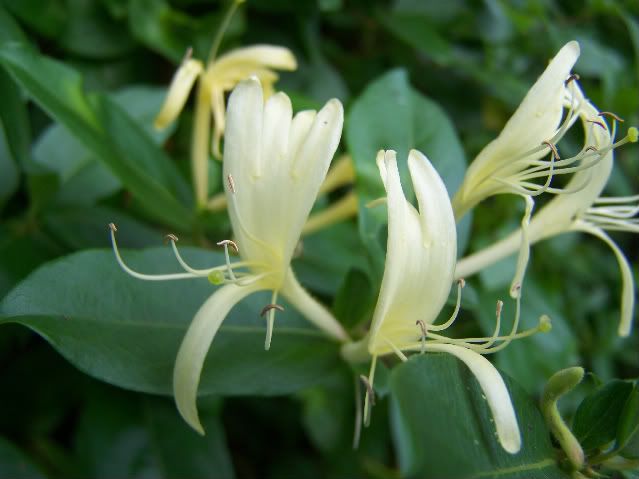 This honeysuckle was nearby, so I got a shot of it as well.
Oh, the glories of living in the mountains of western North Carolina!!! I thank God for seeing fit to allow me to be born and raised here.