There was no real Battle of Frogtown. There was one skirmish in the Civil War in Macon County, and it is called the Battle of Iotla Ford. The
Macon Historical Association has the story
on that, and
Digital Heritage has a short history
of the Yankee Sympathizer George Kirk, who was to plague North Carolina for years.
Here are a few photos depicting the beginning of the Battle of Frogtown by Civil War reenactors:
Kirk' Raiders Prepare to Attack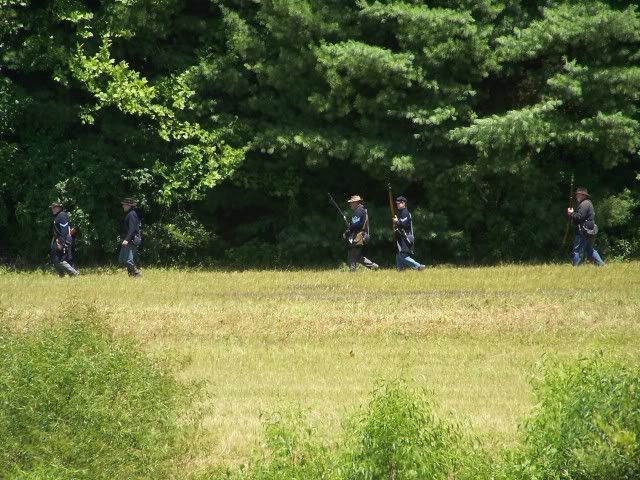 Kirk's Raiders on the Move
The Defenders Gather
Kirk's Raiders Attack!
The Defenders Move Forward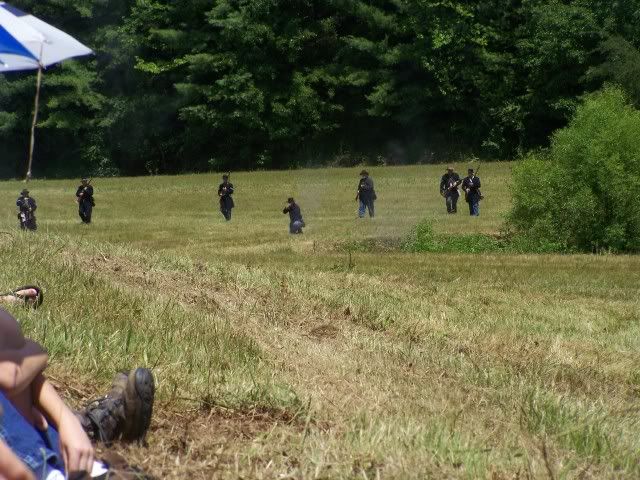 Kirk's Raiders Open Fire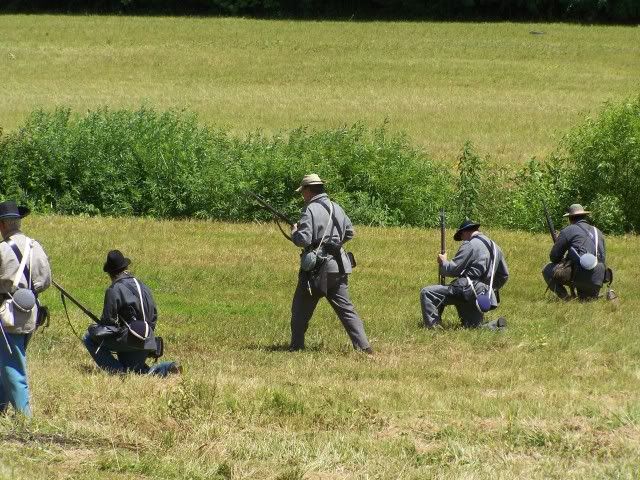 The Defense of Frogtown Begins
Kirk's Raiders Advance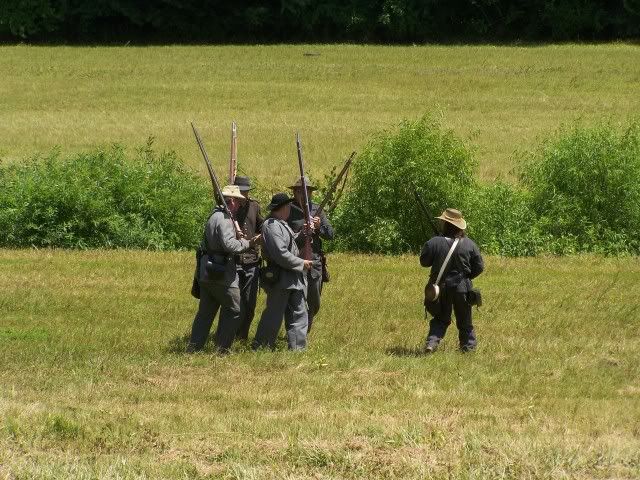 The Defenders of Frogtown Retreat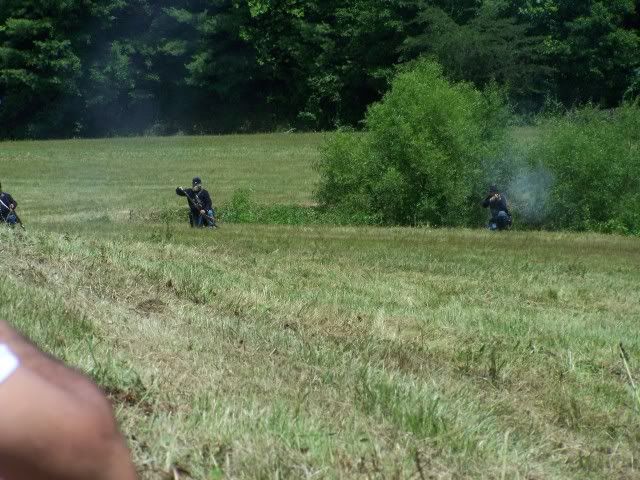 Kirk's Raiders Push Forward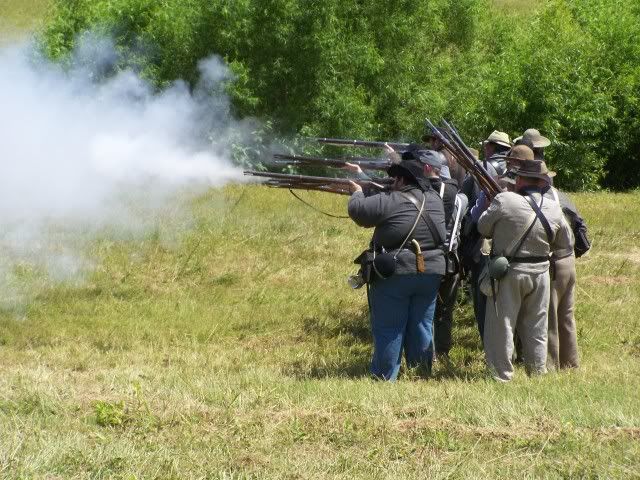 The Defenders Return Fire



That's all for right now. I'll put the rest of it up tomorrow, and many more photos from the 6th Annual Franklin Folk Festival put on by the
Folk Heritage Association of Macon County
.