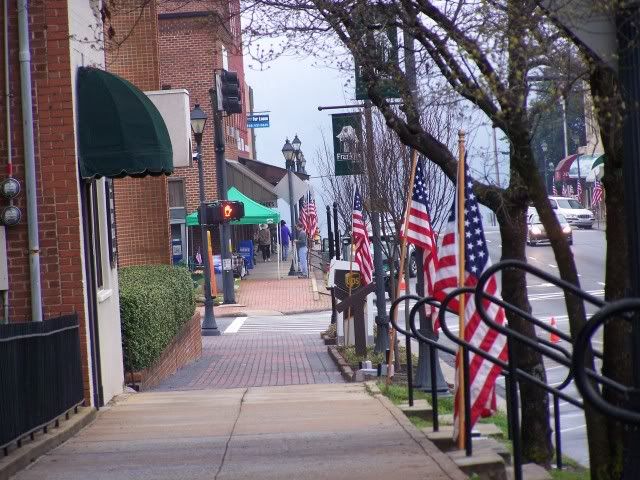 .
This photo was taken on Vietnam Veterans Day this year.
One of the things I like about my town is that the people there are unashamedly patriotic. The veterans have been working on a veterans memorial for a while, and the Mayor nor the County Commissioners have interfered with the wording on the memorial like their counterparts did in Asheville, NC.
In Asheville, there is a tyranny of the Politically Correct run amok. Anti-American Lefties (and their liberaltarian allies) interferred with the project over a poem to be inscribed on the memorial. [Read more about that in a previous post]
That couldn't happen in my hometown. In Franklin, even the lefties know that there are certain boundaries one does not cross.


.