Just how many photos did I take?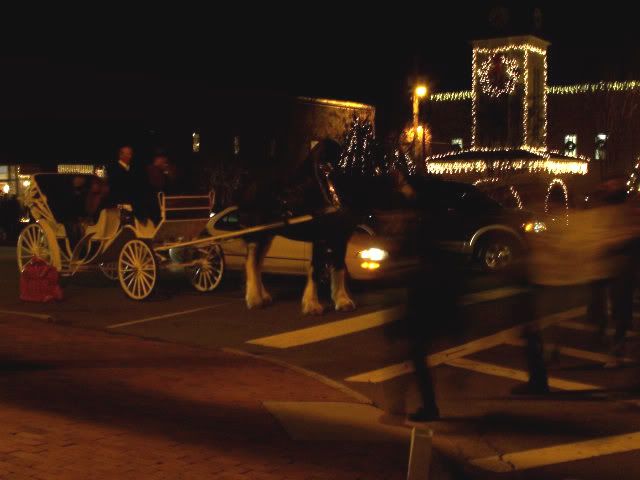 A Horse Carriage at a stoplight.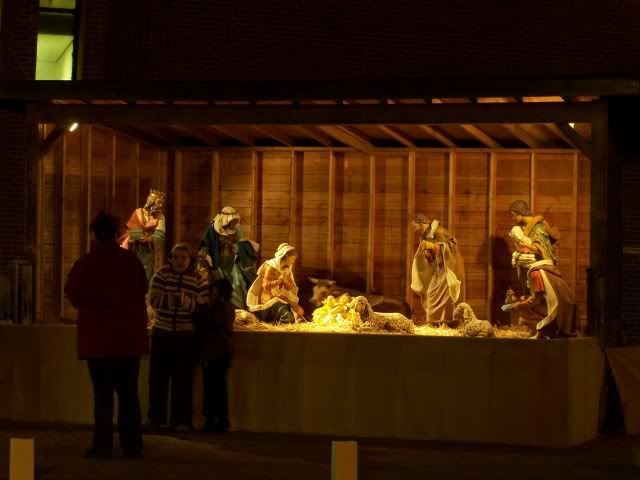 People having their picture taken in front of a manger scene.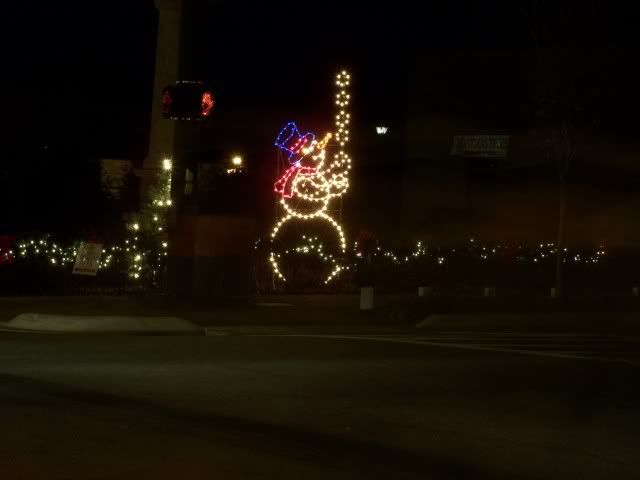 A snowman juggles snowballs in Rankin Square. (It will look better on video).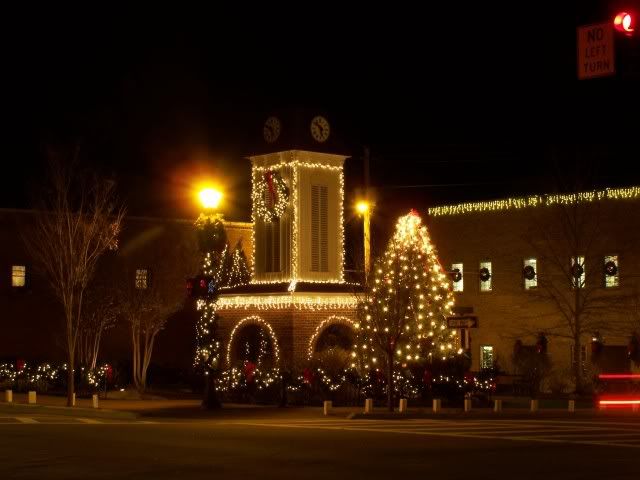 Yet another view of the clock tower and Town Christmas Tree.





A Christmas Tree.



And I almost forgot...




Looking down the throat of a luminary, and...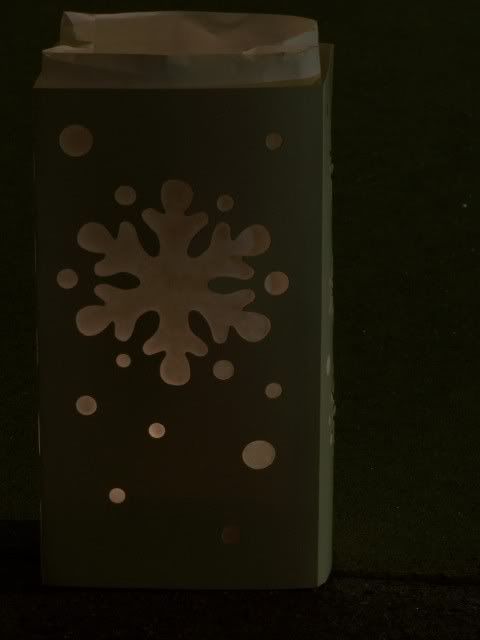 the neat snowflake designs on one of the luminaries.


I will be posting videos sometime Monday morning.