Not that I ever paid that particular law any attention, or any other law restricting my second amendment rights for that matter.

In

District of Columbia vs Heller

, the Supreme Court

agreed

that the Second Amendment is the same as all the other Amendments...and individual right protecting citizens against the government.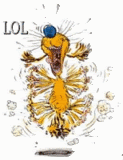 Breyer, Stevens, Souter, and Ginsburg dissented. Never forget that people...the Supreme Court is hanging by a thread on many of these decisions. Imagine what the Court would look like after Obama had the opportunity to add justices, younger justices that will be lefties. Now, you should not have a single question in your mind at how important it is that you vote John McCain (despite his many faults) as the next President of the United States. I personally hate the man, but he will be better than Obama.

Remember,

Obama believed the ban own owning handguns

to be constitutional, and

McCain supported overturning the ban

.

Scalia wrote the majority opinion [

right click to download pdf

].
**update** 1.35pm I forgot you had to have a membership to download, so I'll embed the opinion here:



Complete coverage can be found at

SCOTUSblog

.

Today is a GREAT DAY for those who love the US Constitution, Liberty, and gives us hope for the future!!!